Sisters of St Paul de Chartres in Hong Kong
Origin
In response to the request of Monsignor Augustin Forcade, Prefect Apostolic of Hong Kong as well as Bishop of Samos and Vicar Apostolic of Japan, four Sisters of St Paul de Chartres - Sr Alphonsine (Monsignor's own sister), Sr Auguste Gallois, Sr Gabrielle Joubin, and Sr Louise Morse, arrived in Hong Kong on September 12, 1848, after a perilous four months'journey by sea from France. Like a seed that would one day grow into a big tree, Sr Alphonsine, the first Superior, and Sr Gabrielle, still both in their 30s, would give their lives for this far-off mission within two years of their arrival.

The Sisters saw at once that the most urgent need was the rescue of unwanted babies, mostly girls, abandoned everyday by their mothers. On October 1 they took in their first baby and by the end of the year, they had received 170 children, three-quarters of them in dying condition. In 1851 the Sisters moved to bigger quarters, also in Wanchai, and called it "Asile de la Sainte-Enfant", after the Association of Holy Childhood based in France, which provided the necessary funds. Through the years, thousands of orphans were fed and clothed, taught reading, writing, religion and sewing, and when of proper age a marriage was arranged for them with good Catholic men. Successive developments in 1872 and 1893 allowed the accommodation of hundreds more, many of whom were also adopted by local and foreign couples.

An unsuccessful attempt to start a class was made about the end of 1856 which lasted for a few years. On November 1, 1876 Sr Benjarnin re-opened the school, forerunner of the present St Paul's Convent School in Causeway Bay. By the end of the century, it had two sections - French and English. A Chinese Section was added in 1925 in Causeway Bay and two years later in Happy Valley.

The zeal of the Sisters to spread the Kingdom of God drove them beyond the shores of Hong Kong, first to Macau in 1854 and then to Vietnam in 1860, from where wave after wave of missionary Sisters landed in Japan, Korea, Thailand, mainland China, and the Philippines. Orphanages, schools, clinics and dispensaries were opened in China. Unfortunately, all their missions there had to be abandoned due to the political situation.

The faith, zeal and unselfish devotion of the Sisters did not fail to attract and inspire young women. The first Chinese Sister was Sr Maria Benjamin Dei who went to Saigon in 1862 for her formation. Others followed her there until the Novitiate in Hong Kong was canonically erected on February 11, 1899.

The Sisters' venture into the medical field was entirely providential. During the plague of 1894, the Sisters began receiving not only children, but also old women. Little by little a hospice for handicapped and old women began to take shape which later included a hospital. Officially inaugurated on January 1, 1898, the hospital had a dispensary annexed to it where each year the Sisters saw almost 2,000 women or children seeking medical care or medicines.

The Asile de Ste-Enfance in Wanchai had reached its maximum capacity by the beginning of the century. Le Calvaire, in Happy Valley was officially opened by Governor Sir Frederick Lugard on January 6, 1908. It served for some years as a private hospital and refuge for sick old people, and later as a school.

As the work of the Sisters in Wanchai continued to expand, it was clear that sooner or later it would be necessary to move to a new locality.¡@

The Sisters began the historic move to Causeway Bay in 1916, transforming the old cotton factory buildings into a convent and novitiate, an orphanage, the Anglo-French School and St Paul's Hospital. In the middle of this little city would reign Christ the King enthroned in an imposing chapel dedicated and blessed on May 10, 1930.

The Sisters opened their first house - an orphanage and a clinic - in Kowloon side in the late 1930s. This later developed into a 75-bed three-storey St Teresa's Hospital, which accepted its first patient on September 14, 1940.

During the Second World War, the whole Causeway Bay compound became a refugee centre and hospital. The sick and wounded overflowed and had to be accommodated and treated in the classrooms and even the chapel. Near the end of the war, tragedy struck the compound. Bombs from the Allied forces rained on the compound on April 4, 1945 destroying buildings and killing seven Sisters and many orphans and staff.

In the 20th century, however, the number of abandoned children gradually diminished. The economy of Hong Kong improved, and more and more women went out to work. With this new social condition, the orphanage was changed to a day nursery in 1964.

Today, one hundred fifty years later, there are still eleven orphans, now in their old age, who remain under the Sisters'care. St Paul's Day Nursery, St Paul's Kindergarten and St Paul's Catholic Day Nursery in Taipo provide an excellent training to the very young building a good foundation for their future. St Paul's Convent School, together with the other Paulinian schools - St Paul's Primary Catholic School and St Paul's Secondary School in Happy Valley and St Paul's School (Lam Tin), gradually became known for providing quality education to young girls and producing some outstanding leaders in the community. During the past few years, the Sisters have also actively pursued pastoral work in parishes. In the medical field, St Teresa's Hospital, as well as the St Paul's Hospital in Causeway Bay, is a modem 590-bed hospital equipped with the latest medical equipment and facilities.

The Sisters have gone to Taiwan in 1960, to Australia in 1984 and back to mainland China in 1996, where, like their predecessors, they quietly sow the seeds of the Kingdom of God, hoping that they will grow, blossom, and produce much fruit, as it has been in Hong Kong.

¡@

¡@
Education
St Paul's Convent School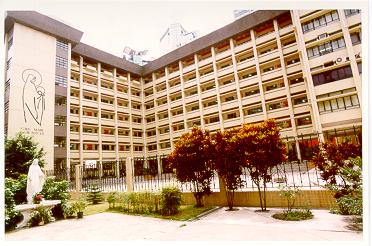 Primary Section: More than a hundred years old, the Primary Section, can trace its history back to the last century. The school aims not only to give an all-round education based on Christian values to the pupils, but also to instill in them the Paulinian spirit of self-confidence, a generous heart and a positive attitude towards themselves and others, so as to be useful and co-operative members of society.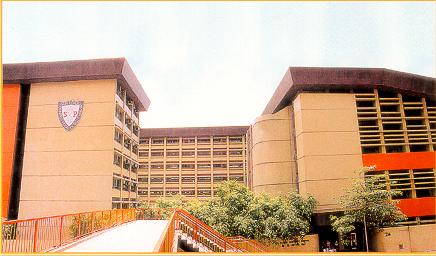 Secondary Section: St Paul's Convent School is a Catholic Government grant-in-aid school. At first called Anglo-French School and then French Convent School, it adopted its present name in 1956, in honour of the Sisters' patron, St Paul. The present building was built in 198 1. The mission of the school is the formation of youth into mature individuals who are imbued with the Gospel spirit of charity. Generous and responsive to human needs, they use their knowledge and abilities in the service of others. It seeks to develop in its students a sensitivity to love, goodness and truth, and instil in them selfconfidence of their worth as individuals and children of God.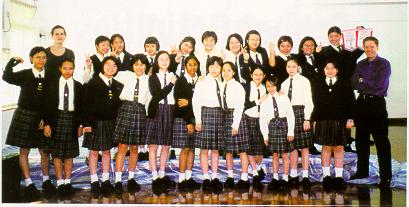 International Section: The school, originally called Australian International, was opened in January 1993 at first to cater to the needs of the students with Australian citizenship, but who are staying in Hong Kong. That is why it follows the curriculum of New South Wales, Australia. At present, it is expanding to include the IGCSE (International General Certificate of Secondary Education), a two-year course designed by the Cambridge University Board of Examinations in England in their Forms 4 and 5 curricula. The school, emphasizes the value and dignity of the individual in its approach and provides quality education of the whole person within a caring and supportive Christian-faith community. It closed in 2001.
[Commercial Section: When Sr Beatrice was Headmistress of the English School in Causeway Bay, she introduced Typewriting as one of the special subjects in 1913, adding Shorthand two years later. Under the management of Sr Marie du Sacre Coeur who took over in 1939, it gradually developed into a commercial and secretarial school until it closed in 1992.]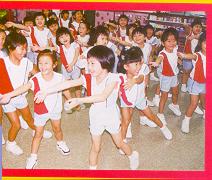 St Paul's Kindergarten
The apostolate of the Sisters in education began with only one class of fourteen European children. As the number of children and classes increased, the Primary and Secondary Sections of St Paul's Convent School were separated in 1961, and the Kindergarten from the Primary in 1980. When the new preschool building was completed in 1985, it changed its name to St Paul's Kindergarten.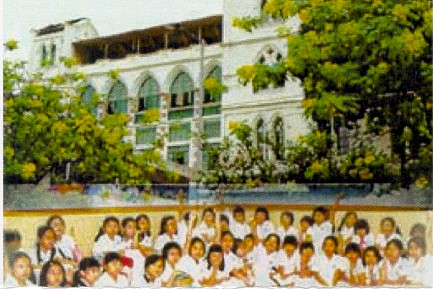 St Paul's Primary Catholic School
In 1927 a kindergarten and primary school was opened in 'Le Calvaire', Happy Valley, Chinese branch of Anglo-French School in Causeway Bay. For a time, from 1938 until the Second World War, it was called St Margaret's Vernacular School. From 1954 to 1967, the Sisters also operated St Margaret's Evening School for the poor of the parish. The present name was adopted in 1960 when the school was subsidized by the Government. In 1968, Kindergarten classes were operated until 1992.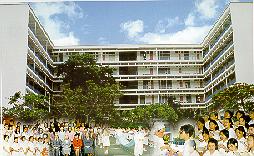 St Paul's Secondary School
In order to accommodate girls wanting to take Science in the Matriculation Examination, St Paul's Secondary School was officially opened in 1960 by Lady Black, wife of Governor Sir Robert Black and blessed by His Lordship Bishop Bianchi. A pioneer in offering Science subjects and computer to girls, St Paul's Secondary School is Government subsidized. The aim of the school is to cultivate in the students a sense of value, an ability to make correct use of their judgment, tenderness of heart and strength of character. Quality education of the whole person within a caring and supportive Christian faith community is the mission of SPSS. In 1969, a Commercial Section was added which provided secretarial and clerical training until 1989.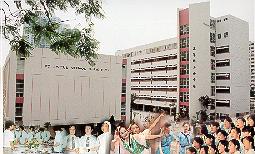 St Paul's School (Lam Tin)
St Paul's School (Lam Tin) is the third secondary school for girls run by the Sisters of St Paul de Chartres. Built in 1970, there are at present 29 classes with a total of 1,100 students. Classes are divided into Science and Arts beginning from Form 4. To prepare the students to become well-balanced individuals, they are given spiritual and moral formation, as well as physical, intellectual and psychological. Great importance is given to school activities, such as religious organizations, inter-class competitions - verse speaking in English and Chinese, singing and dance, swimming, ball games, - and art and crafts exhibitions. Students are encouraged to render service to one another in order to live out the school motto of "all things to all men."
St Paul's Home for Girls
For 150 years, thousands of orphans, unwanted and physically handicapped children, who would otherwise perish through neglect, were brought up by the Sisters. When the orphanage was bombed during the Second World War, the orphans were dispersed. By 1948, a new orphanage was built, which became known as the French Convent Orphanage, and some orphans returned. Due to changing social conditions, less and less children were being abandoned, so that by 1970 no more orphans were being accepted. Changing its name first to St Paul's Children's Home and then St Paul's Home for Girls in 1975, the Sisters however continue to take care of the orphans still left with them.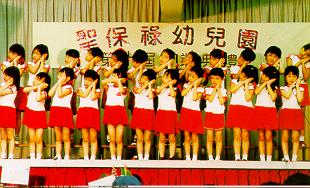 St Paul's Day Nursery
A private non-profit preschool, St Paul's Day Nursery is registered under the Social Welfare Department. It provides whole-day care and education to children from 2-6 years old. Aside from learning basic knowledge, children are also taught about God. Moreover, parents are helped to know the development of a child as well as the techniques of child care. Catechism classes are arranged for parents who are interested in the Catholic religion.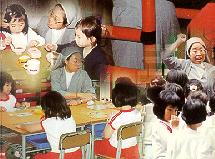 St Paul's Catholic Day Nursery
In 1961, Mother Bemard, then Provincial Superior, started a mission in Taipo, New Territories, called Stella Maris Catechumenate and Dispensary. They moved to the present site in 1970, where the poor received better medical treatment in the clinic. In the 70s more and more women were beginning to work. It was in response to their need that part of the ground floor was turned into a nursery in 1975. The clinic however was closed the following year. At present, there are four nursery classes with 94 pupils.

¡@
¡@
Hospital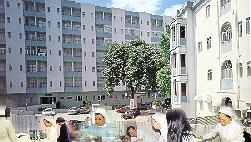 St Paul's Hospital
With the opening of a hospital in 1898 and a novitiate in 1899, all the dreams of Monsignor Forcade which he outlined in his letter of request for Sisters, were finally fulfilled. For a century the Sisters have devoted themselves to alleviating the pains and sufferings of the sick. Firmly convinced that the patients deserve nothing but the best of care, the hospital always strives to provide efficient service and up-to-date medical facilities. In view of this, the maternity wing, Notre Dame Pavilion, added in 1948, was demolished in 1975 to make way for a new and modem extension. The new 6-storey wing increased the number of beds to 403. This year the hospital is celebrating its centenary of health and medical service to Hong Kong.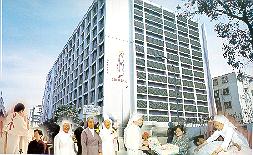 St Teresa's Hospital
In 1936, a bungalow was acquired in Kowloon for an orphanage, part of which was turned into a clinic. In response to the health and medical needs of the fast growing population of Kowloon, St Teresa's Hospital was opened in 1940. Through the years, the hospital continued to expand. First was the South Wing completed in 1960 which increased the number of beds from 75 to 275. The Nursing School was started in 1969; and the next year the North-West Wing was officially opened. In 1991 the 12-storey East Wing, which stood on the first original building, was completed. Today, St Teresa's Hospital has a capacity for 535 beds with the latest medical facilities.
Pastoral Work
Over the years, the Sisters have not neglected the basic evangelical work. Now there are four Sisters engaged in fulltime parish and hospital pastoral work. They assist the Parish Priest, act as Spiritual Directress of the different parish groups, run Sunday schools, conduct classes for catechumens, organize prayer meetings, as well as visit parishioners. There are more than ten other Sisters in part-time parish work. In the hospitals, they visit the sick daily and take care of their spiritual needs.

¡@
¡@
Overseas Development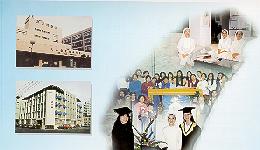 Taiwan
The first Sisters arrived in Taoyuan, Taiwan on November 10, 1960, to start a dispensary and do pastoral work. Five years later, a new hospital, St Paul Hospital, would be opened. In 1961 Sisters opened a Kindergarten and a sewing class for aboriginal girls in Hualien. For a time from 1963 to 1968, some Sisters served the Papal Nuncio in Taipei. In Kaohshiung and Taishan, boarding house facilities were provided for university students in 1966 and 1974, respectively. With the opening of St Paul's Pastoral Centre in Hualien on February 26, 1976, the Sisters were asked by the diocese to take charge of the Centre. The Sisters would withdraw from Hualien in 1994. In 1995, three Sisters, including two Korean missionaries, worked with handicapped children in Lux Mundi Home for the Mentally Retarded at Chutung until 1996. At present, the Sisters run a hospital and two boarding houses.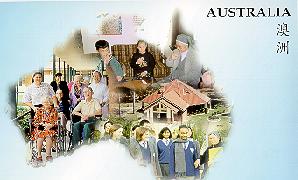 Australia
In 1984 Sister Lucie Marie Ko, former Provincial Superior, brought the first three Sisters to Moss Vale, Australia on October 22. St Paul's International College, (former Aurora College), a private coeducational boarding school, was opened on February 1986 for Years 1 1 and 12. Students, coming mostly from South East Asian countries, are prepared for the New South Wales Higher School Certificate Examination.
On December 8, 1989 three Sisters arrived in Brisbane. After three years of negotiations, planning and construction, St Paul de Chartres Villa opened its door to its first seven residents in 1992. The Villa provides accommodation to 60 senior citizens who are under the constant care of registered nurses and aides, with regular visits of a doctor, as well as occupational and recreational therapies. The expansion of this retirement village was rapid. The following year, construction of 18 independent living units and the chapel was finished. By 1995 the third phase of development was completed which provides additional 30 independent living units and a community centre.
Meanwhile, another foundation was begun in Lane Cove, Sydney in 1990 with facilities for transient boarders, like foreign students of St Paul's International College (formerly Aurora College) during long week-ends and term breaks. The Sisters are doing parochial or pastoral work, teaching Religion in nearby state schools, and they are in charge of the Chinese Mass Centre in Linfield. They also visit the invalid and the elderly, as well as organize religious or prayer meetings.
In 1996 Australia was constituted a Region with Sr Teresa Lau appointed as Regional Superior.

¡@